Wednesday 20th June was an exciting day for Centigo in our journey to fulfil our vision of Sensible Growth – Everywhere, when we held our first external event in London at our offices at Kings Cross. It was a big day for two reasons. Firstly, symbolically, as by holding the event we are shouting at the top of our voices that we have entered the London market. Secondly, it provided yet more evidence that the British market is interested in what we have to offer. We were joined by 40 enthusiastic business profiles who had insightful questions, as well as feedback on Centigo's unique approach.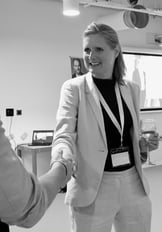 As we see it, Centigo has a fantastic opportunity to create ripples on the British business landscape. Firstly, we aim to export Swedish knowledge that has helped Stockholm become the second most successful breeding-ground for tech-unicorns after Silicon Valley. Sweden is a specialist when it comes to digitalisation, and many of the Scandinavian companies who are lauded as global digital leaders are our clients. We are excited about bringing this knowledge and expertise to the British market.
Looking inwards, we also have an attractive alternative offering to potential British employees.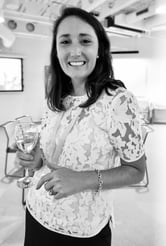 We don't believe in bosses. We believe in empowering individuals to

make their own decisions, thereby enabling individuals to work with areas that they t

hemselves are passionate about in their entrepreneurial souls

We have a transparent, and equal, compensation package which enables employees to be paid based on the responsibility they take
Lastly, we don't believe in policies. We are led by our core values of entrepreneurship, professionalism, and balance, which lay the foundations for the decisions we make. So no, you will not receive an employee handbook on your first day at Centigo


There are of course significant challenges which we are facing in London. We have entered a crowded consulting market in which many companies are trying to convince clients that they are best placed to provide results. Our market assessment however shows that we can stick out in the market with our exceptional commitment to our customers, as well as the way we take ownership of the problems our customers ask us to solve. We consider ourselves to be more flexible than other consultancies, adapting ourselves to each customer's way of working. And lastly, we strive to be more entrepreneurial, daring to challenge supposed truths if we believe there is a simpler or better way forward for our clients.
Another challenge is how we should position ourselves in the market. We are very well established in the Swedish market, with over 270 consultants with a broad range of skills and competences, with varied expertise at our disposal. In London, we have chosen to narrow our focus to 4 key sectors in which we are particularly strong:
Financial Services
Consumer Goods, Retail
Property and Construction
Niches such as NGOs, transport and public sector

Within these sectors, we believe we can make a true impact. Below are just a few examples of the areas in which we currently help our clients, taking our expertise from Sweden, which is often ahead of the curve: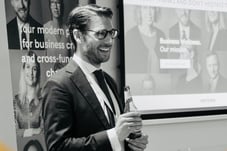 We can't wait to get stuck into the hard work ahead of us in further establishing Centigo in the UK. If you are interested in working with us, be it as an employee, a customer, or a partner, we'd love to hear from you. Please contact Henrik Löfgren, Ragnar Agnell or Ulrika Axelsson to start the conversation.
In the meantime, please check out the short film below which premiered at our event, which captures a small part of what we are looking to achieve here in London: